An adaptable speaker.
Andy Rouse is a highly experienced and entertaining public speaker who is able to deliver presentations at corporate events or trade shows like few others. Using his stunning wildlife and aviation photography as a visual narrative, Andy is able to deliver technical presentations on photography, inspirational and knowledgeable product launches or provide the "entertainment" to lighten the mood. He can talk to audiences from 100 to 1000, can be technical or the "bloke next door", has a wicked sense of humour and has got himself into so many situations with wildlife that his anecdotes could take years. Fortunately clients only want him for an hour and usually only when the doors are locked.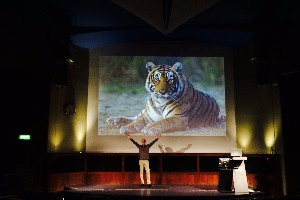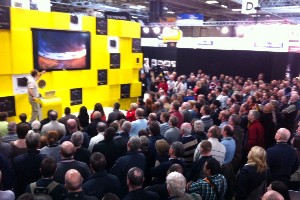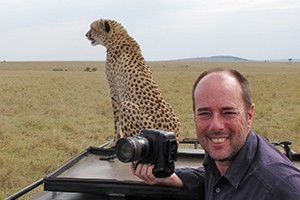 Booking Andy for your event
Andy is represented by David Foster Management for all his corporate and TV work. To talk to David about booking Andy for your event please click here to email him. You will not be disappointed!
Subscribe to the ARWP newsletter
Get all the latest and exclusive news straight into your inbox