Fine Art Print Store
Want a special picture for your home, office or as a gift? A gift that combines fantastic art with a charitab HACKED BY MR.JOKER CYBER ARMY TEAM
Then check out Andy's print store with his latest wildlife, aviation and wild places fine art prints. These aren't just printed photographs, they are professionally produced fine art prints on the best textured Giclee PhotoRag paper or Canvas.
Charity Limited Editions
Our growing range of limited edition charity prints support conservation and heritage charities. Exceptional pictures raising funds for exceptional causes, it's a win win.
With limited and open editions there are prices and sizes to suit all budgets. Our print store is growing fast, with new prints and charity editions being added every week, come on in and have a browse....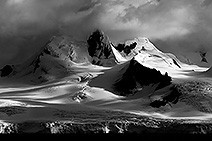 Flexline Twinshooter
Check out AndyR nailing some high action red squirrels in Neil's hide using the amazing Flexline Twinshooter to mount two cameras and two lenses onto the same Flexline Pro tripod head. It meant he could shoot one lens for portraits and have one setup for high action. All with the incredible patented spring counter-balance system which holds all the heads firmly in place without locking up, zero image creep and of course horizon levelling. Flexline have great heads and custom made accessories, check the video below and click here to read more...
© 2018 ARWP LTD
Subscribe to the ARWP newsletter
Get all the latest and exclusive news straight into your inbox