ProBundle 1
Price:
£610.00
The ProBundle includes a fantastic PRO head and the awesome TwinShooter at a discounted price!!
This is the UK Store for FlexShooter with

free delivery

for UK mainland orders. For orders outside of the UK please use the main FlexShooter store by

clicking here

.
Save £55 with this amazing bundle!
This is a special discounted bundle where you get the PRO head and TwinShooter together, saving £55 on the list price of the two if bought separately. It's a great deal!!!!!
Now for information on the PRO head please click here.
For information on the TwinShooter please click here.
If you wanna include a BigFoot plate too and save a whopping £85 then get our ProBundle 2 by clicking here.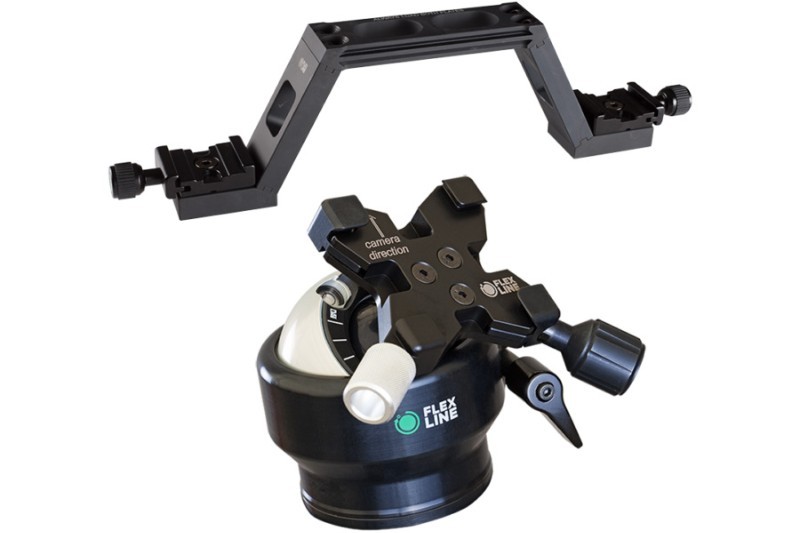 Delivery
Your delivery will arrive by registered courier. It will take a minimum of 3 working days to receive your order, if there is a delay we will let you know by email. If you need the order delivered to a different address from your registered address please email us here.
Mounting your kit onto your FlexShooter head
DSLR Mounting - if you mount your camera directly onto the head (see the setup videos first) then you will need to purchase a standard ARCA Swiss plate. Since most of you will already have these we do not supply them, if you do not then any retailer will have plenty for you to choose from.
Long Lens Mounting - If you are using any lens that has a lens foot then you will need to mount this directly onto the head (see the setup videos first) and for this you will need a replacement lens foot as the manufacturer supplied ones are too short to allow correct positioning to get the perfect centre of balance. Flexline supply a range of replacement long lens feet that are custom manufactured for Flexline heads, click here to see the product page for details (once you have added the head above into your basket of course!!!). But we also do a product bundle that includes a BigFoot plate as well, click here for details.
Subscribe to the ARWP newsletter
Get all the latest and exclusive news straight into your inbox