Flexline is pleased to present the world's
ONLY

spring counter-balanced double ball head.
No more worry about your valuable kit flipping over.
No more losing shots because you've had to lock the head to stop it flipping
We make your heavy kit feel weightless!
It's revolutionary design will do so much for your photography, no more wasted time, no more compromise and no more missed shots. Flexline's spring counter-balance system is unique and the company owns the sole patent for it.
So what makes Flexline heads so cool? Well they don't flip over when you put heavy kit on them. Nope, your valuable kit is held safely in place by the patented internal counter-balancing spring system. No need to lock up that head anymore, Flexline heads hold any kit in place without locking up, meaning you can move to recompose or follow action instantly. No more missed shots. A head design for photographers by photographers.
So how do the springs work? It's the natural evolution of tripod heads, all the freedom without the drawbacks and using modern technology (not friction), to achieve this. At the centre of our patented design is our spring system that is made from the most durable artificial rubber on earth, polyurethane. It was chosen because in a given volume it is capable of storing much more elastic energy than steel springs.
We are the first in the photographic industry to use this kind of material as a counterbalance spring. It is extremely durable, will last many years of professional use. To be honest we don't know how long, because we were not able to break it even with intensive testing from one of the world's most demanding professional photographers.
Here's what the patented FlexLine spring counter-balance double ball heads will do for you:

Weightless - The next generation heads utilise the patented spring counter-balance system to hold long lenses and a wide range of kit weightlessly in place. Think of it as positive balance. It ensures that your heavy lens stays exactly where you leave it as long as it's balanced correctly.
No image creep - No more locking up your tripod head and having your precious composition vanish out of the frame. The patented technology ensures no more image creep as we value your compositions.
Horizon levelling - FlexLine heads allow to you quickly and reliably set a level horizon.
Customisable friction - The main head sits in a plastic collar so it's friction can be easily adjusted to suit the gear used and the individual photographer. That means both balls have independant friction control so can be used as a traditional ball head if required.
Low angle design - the head is very low profile which is great for low angle shooting, but it also minimises all vibrations too as the lens / camera is close to the tripod.
Multi-functional plate - sitting proudly on top of our head is a special universal Arca-Swiss mounting plate. You can either directly attach a camera or a long lens via its foot, giving you one head for ALL your kit. FlexLIne also make a range of plates too such as the low angle replacement lens foot.
Compact / Mirrorless head - the innovative FlexLine Microfit system, comprising custom designed brackets and a special version of the FlexLine Mini head, is uniquely designed for compact camera users.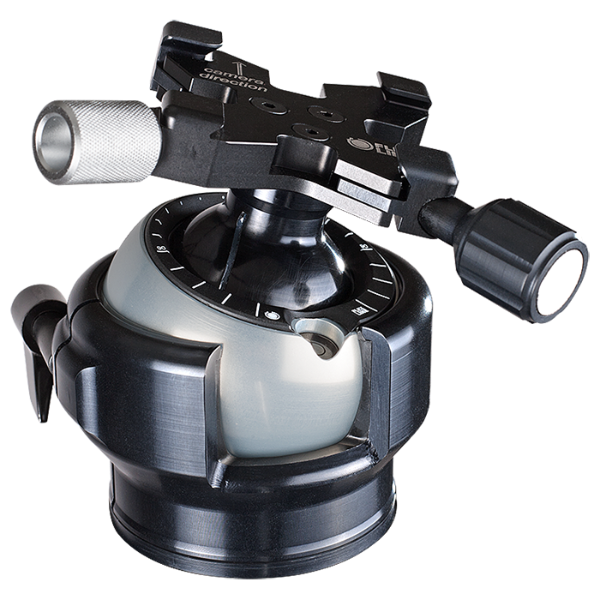 It's new and packed with innovative features. Check out the video below then follow the links to the Info Hub for more in-depth videos on the Flexline range of heads and accessories.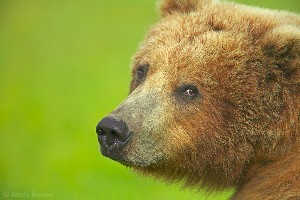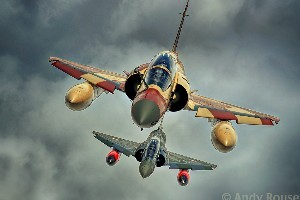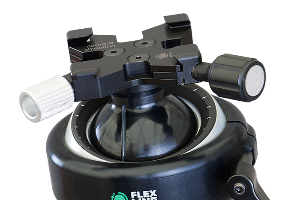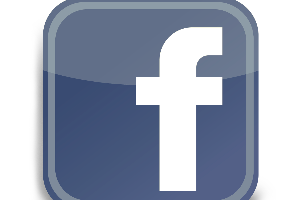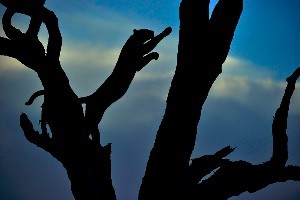 FlexLine News
The place to see the latest stuff from Flexline to make your photography go places.....
Announcing the Twin Shooter
At FlexLine they always try to respond to photographers to give them what they need, it's the company ethos. So when one of their test photographers on assignment asked to mount two camera systems onto one Flexline Pro head they came up with the Twin Shooter.
It's a special mounting plate that fits directly onto the FlexLine head and allows you to mount two long lens based systems as shown. So you can shoot with a 600mm lens and a converter and right next to it have a 100-400mm for a wider shot. Mounted together, with all the benefits of the FlexLine heads, it will revolutionise your photography.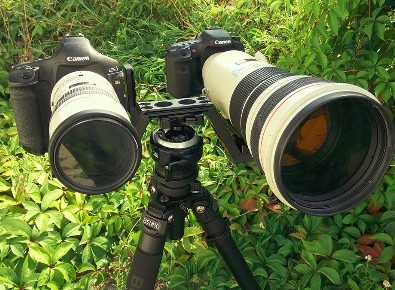 Announcing the FlexLine Extreme
As part of a special new project (coming soon!) HQ had to make a much larger FlexLine head called the Extreme. The big Daddy of the FlexLine range, this head is designed for the photographer who wants to own the best of the best. Weighing in at 1.1KG this head is rated to support a 20KG load, so can cope with virtually any system in the world. Perfect for the photographer who doesn't want to compromise on anything. Now I wanna say that the PRO head can support the biggest lenses and systems, that is what it's designed for and it's perfect for all your professional and amateur support needs. The Extreme takes it to another level that's all. I use the PRO all the time.
HQ has limited stock but it's something they feel that some uncompromising photographers will want to have in their collection. Orders are on an exclusive basis so please email them for details.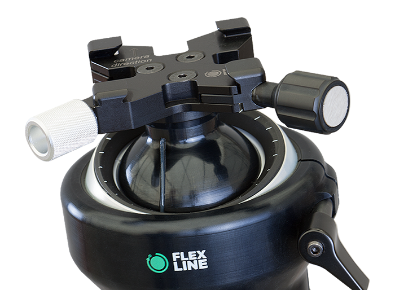 Announcing BigFoot!
FlexLine heads work best with long lenses where you can adjust the centre of gravity. To do this you need the lens foot to be long and herein lies the problem as the manufacturer supplied lens foot is very small and only has one point of contact.
So FlexLine made the BigFoot for you. It's their own range of lens feet, to replace the existing ones on a wide range of Canon and Nikon long lenses. They use your existing screws, take 5 minutes to change, have Arca Swiss plates built in and are all very low profile so they will not snag with your lens hood. Plus they all integrate seamlessly with the cool BigFoot Sling to make carrying long lenses effortless. All have been manufactured to ensure that you can add 1.4x and 2x converters and still have enough play to set the centre of balance.
Having a BigFoot is essential for the correct operation of FlexLine heads so check out our range by clicking the link below.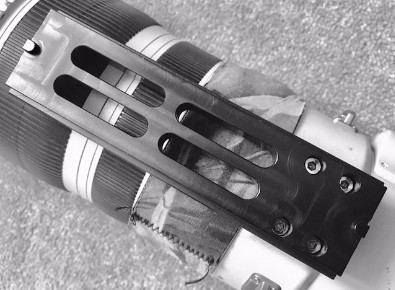 Announcing BigFoot Sling
FlexLine heads are designed to make your long lenses weightless, but they recognise there are times when you need to carry your lens on your shoulder when moving location and they are far from weightless!
So to make carrying your long lens easier they have integrated this cool padded shoulder strap with their BigFoot range of replacement long lens feet. They call it the BigFoot Sling. It clicks neatly into each end of the BigFoot, you don't need any adaptors or anything, it's just click-click and off you go! The Big Foot Sling is better than competitive products as supports the lens in TWO places, keeping it stable whilst walking and reducing the load on your shoulder.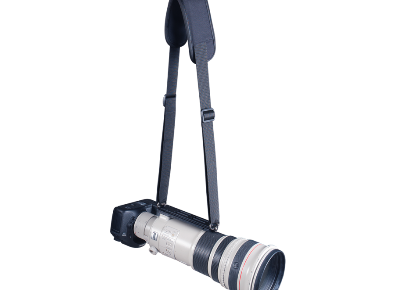 My Info HuB provides lots of in-depth videos and detail about the great range of heads and accessories. Click here to check it out!