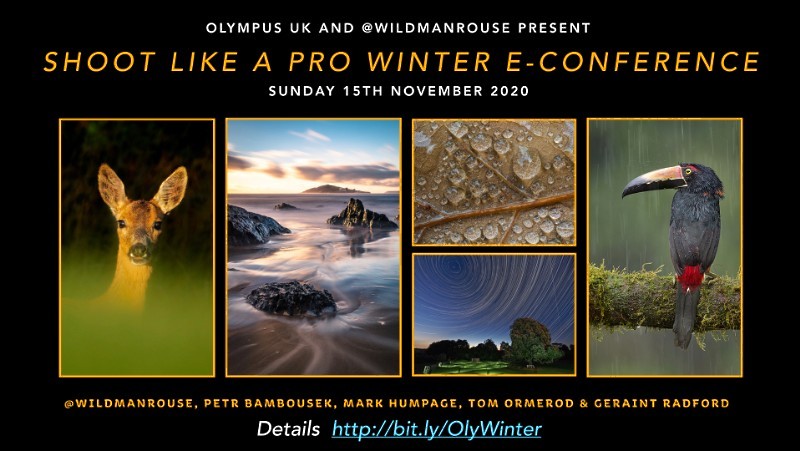 Wanna improve your wildlife, macro, landscape, night or astro photography?
Wanna get new tips and tricks for your photography from top gurus?
Wanna see how to use your Olympus system to the max?
Don't use Olympus but wanna learn top tricks and tips?
Wanna win great prizes with our competition?
Want to do all this from the safety of your own home?
Then here's our Winter Shoot Like a Pro e-Conference!
5 inspiring professionals
Olympus Tech Guru Clare Harvey May
Buy the recording for streaming anywhere in the world (free to delegates)
Friendly and Inspiring, a real Winter warmer!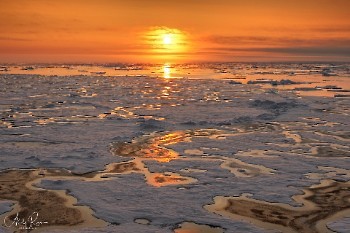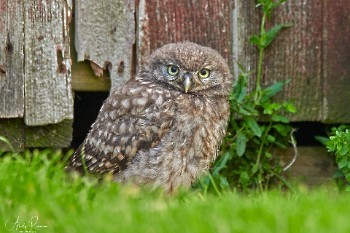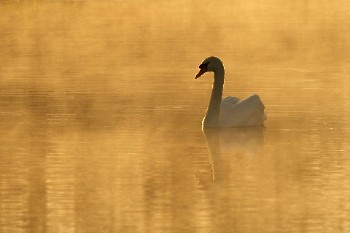 Introduction
Following on from the success of the first Shoot Like a Pro e-Conference this summer, @Wildmanrouse and Olympus UK Ltd are proud to announce our Winter conference on Sunday 15th November 2020 from 9am BST.
In these tough times, photography is one of the best tonics for our mental health, so we have deliberately chosen inspiring photographer gurus who walk the walk and talk the talk. No matter where you live they will give you new and fresh ideas for your photography, inspiring you to get out and about with those Olympus cameras.
Sit back, watch, learn and enjoy as our Olympus photo gurus help you to maximise your knowledge of your Olympus kit. Feel part of our friendly Olympus Community and get useful tips and ideas you can use for your own photography.
Here's the main exciting bits:
Inspiring Professional Photographers - for this conference our focus is NATURE and that includes wildlife, macro, nocturnal wildlife, landscapes and astro photography. @Wildmanrouse has deliberately picked only the best photographers in their genre that take world class images, he wants nothing less than the best for you! So we have brought 5 outstanding Olympus professional photographers to share their passion and vision with you, right from the comfort of your favourite arm chair! They will share their knowledge, their favourite images, and will give you killer hints and tips that you can use for your own photography. All talks will end with the photographer's favourite 5 images taken with their Olympus kit with the backstory too! Of course you get to ask questions after as well. It will be the first time Olympus have brought these photographers together for such an event. As before @Wildmanrouse will be the joint host during all talks, asking questions and ensuring that you get max benefit from our gurus.
Olympus Community Session - A special community session with @Wildmanrouse and ever popular Olympus Guru Clare Harvey May, where we talk tech / news, help critique some of your images and judge a special competition too!
Online session - The conference will be hosted on the popular Zoom platform, with regular breaks during the day, so you will get all this wonderful knowledge without leaving the comfort of your home!
Network and chat - Via the Zoom Chat function you can message and chat to other photographers in complete safety.
Recording - The Conference will be recorded and will be available to all delegates for streaming for free via a FREE membership of the Wild Bunch platform. So no matter where you live in the world you can buy a recording of the conference so your photography can benefit too!
Don't use Olympus? - This is a conference for any photographer interested in nature, not just those with the Olympus system. Sure all presenters shoot Olympus and will be showing only shots shown on the system, but the hints and tips given will apply to composition, techniques, lighting and vision which can be used for anyone's photography. A great picture is a great picture no matter what system it's on. So come and join the friendly Olympus family and enjoy yourself!

This awesome online conference will kick start your Winter Photography!!
We have a superb line up of top professional Olympus photographers for you, curated by @Wildmanrouse. They have been chosen because they take jaw dropping images in their own genre and are good at communicating their way of thinking too. All presentations will be based around the concept of showing inspiring images and analysing how they were taken, so you can take the techniques into your own photography.
The only common theme is at the end of each presentation each photographer will show their favourite 5 images and talk about their concept and techniques. It's gonna be simply awesome!
Multi award winning Wildlife supremo Petr Bambousek
Petr is a Czech professional wildlife photographer and Olympus Mentor, who over the past 15 years has undertaken more than 40 photo expeditions to tropical rainforests across the world. His work has appeared all over the planet in exhibitions, books and magazines.
He has won major awards in competitions such as Czech Press Photo, Nature's Best Photography, Bird Photographer of the Year, Sony World Photography Awards, Big Picture Awards, Nactus Awards and Wildlife Photographer of the Year. He is a very talented wildlife photographer across all genres of this art form and one year won a category in the Nature's Best awards whilst @Wildmanrouse won the other!

Petr will talk about his first love of photographing nocturnal wildlife the world over, and will show a lot of his award winning nocturnal imagery and reveal the techniques behind them.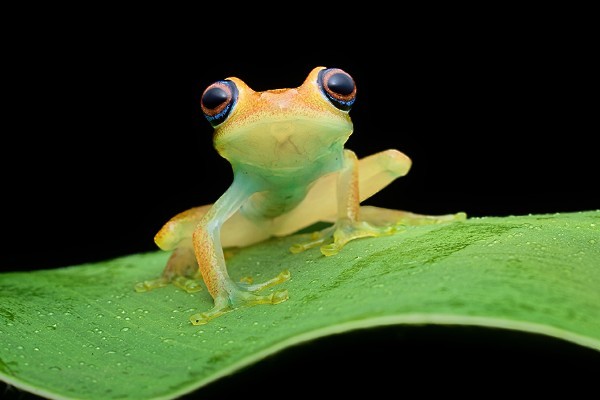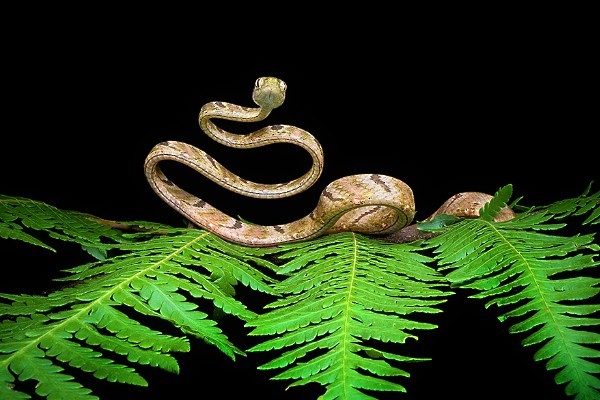 Cockney wide boy wildlife lover @Wildmanrouse
Andy has been a professional wildlife photographer for over 20 years, has published 21 books and won over 30 multiple international awards. Since shooting with the Olympus system for the past year he's had several highly commended awards in the Bird Photographer of the Year and also won the People's Choice award at the British Photography Awards.
He now has a successful photography show on YouTube, has a growing webinar / mentoring program and is known for his work on iconic species like tigers, polar bears and African cats. During lockdown however he showed another side to his work, inspiring thousands of photographers worldwide with his positive life messaging and hints and tips on photographing wildlife at home.
His talk will look at how to be true to your vision and style when you take photos, with some great tips for your winter wildlife photography too and a look at some of his most recent work showing how he shoots in very low light to get the best results. It's all about the light!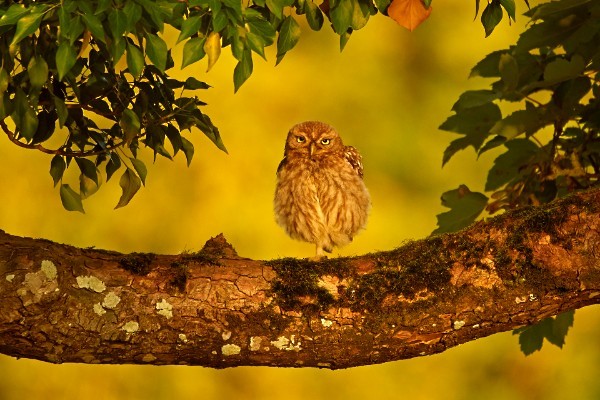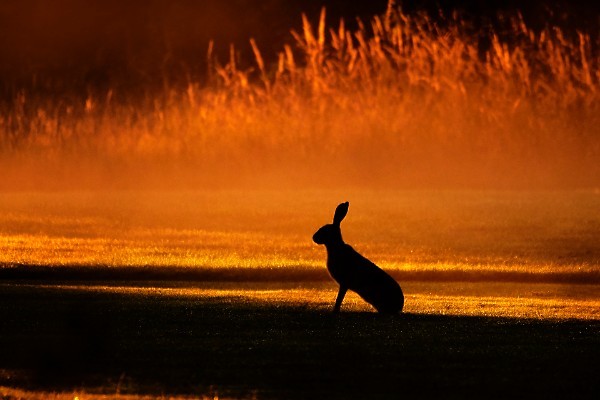 Macro Maestro Geraint Radford
Geraint is a professional wildlife macro photographer, Olympus Ambassador, tutor, an insect's best friend, vegan and cake addict.
All his subjects are photographed as and where they are found with no physical manipulation or harm. Geraint's photographs have been used all over the world by clients such as the BBC, his work is featured in regular exhibitions and he has received highly commended awards in both 2016 and 2017 Outdoor Photographer of The Year's "small world" category.
He is a master of macro and his talk will be packed with hints and tips that any level of photographer can use from the wildest reserves to your own back gardens. His presentation at our Summer conference was fantastically received and we've asked him back to talk about Winter macro photography. It's sure to be an inspiring talk that will encourage you to get out and about on those cold frosty mornings!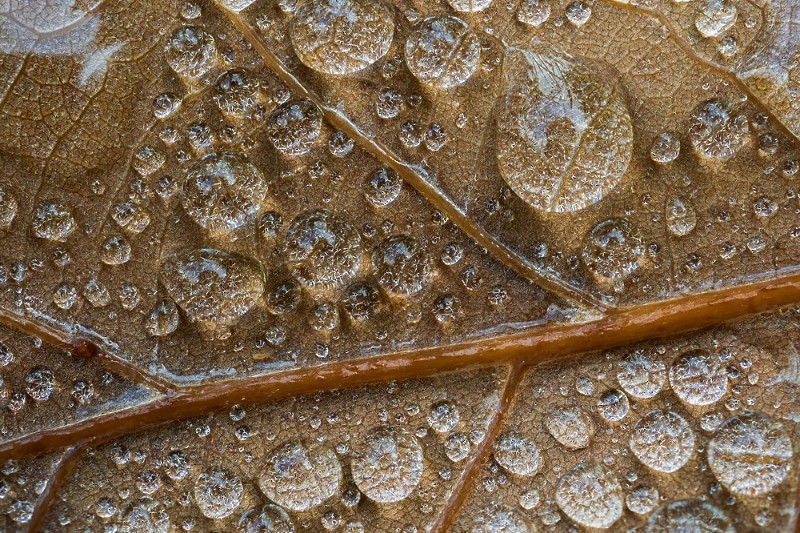 Astro Specialist Mark Humpage
Mark is an elemental photographer, seasoned Stormchaser and Scuba diver from Leicestershire. His fascinating portfolio includes genres such as Night Sky/Astro, Extreme Weather (Tornadoes, Monsoons & Hurricanes), Aurora, Underwater World, Tidal Bores and he shoots with Olympus gear. His travel and adventures have pushed gear to extremes, performing underwater, in hurricane force winds, dust storms, monsoons, freezing Arctic temperatures & extreme heat.

Mark has worked with many major TV companies, his elemental photographs have been featured in major UK exhibitions and published around the world in National newspapers and magazines.
Mark will be showing some amazing astro work and giving you a lot of pro hints and tips on how to get the best results! It's a seemingly very difficult genre to master but Mark will make it sound easy and will inspire you all to look upwards!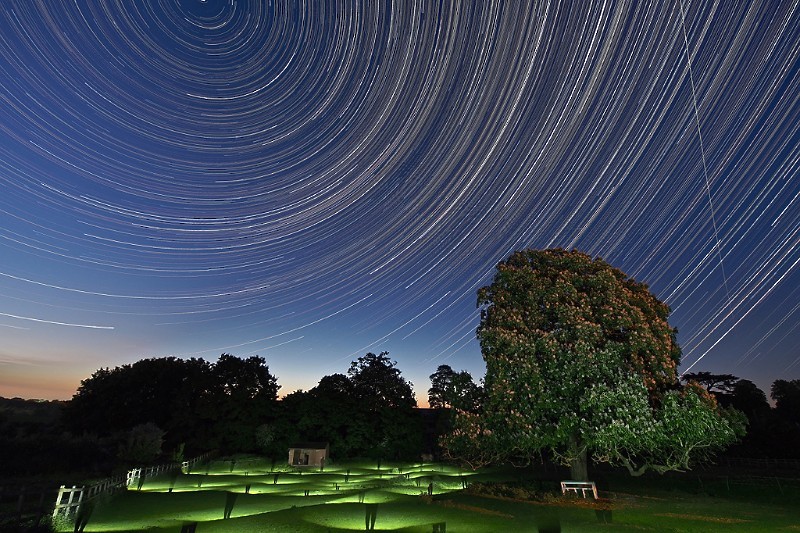 Landscape Legend Tom Ormerod
Tom is an incredible landscape photographer, all round nice guy and Olympus Mentor. Over the years Tom has had all kinds of cameras such as a hand-me-down 35mm SLR, early digital cameras, bridge cameras and DSLRs but it was the purchase of his Olympus OM-D E-M10 Mark II that really sparked his interest in the landscapes around him. The portability of the OM-D system meant that he could always have a camera with him and this renewed his passion for photography.
Tom primarily shoots seascapes and love shots that have a lot of close foreground detail, especially along the Jurassic Coast in his home county of Dorset. He loves to capture long exposure images utilising the Live Time features of the OM-D system to expose the image perfectly. Regularly Tom turns to the High Resolution Shot feature of the OM-D E-M1 Mark II to capture increased detail in the image which also allows more freedom in post processing. Tom also shoots wide angle night-scapes/astrophotography images of the Milky Way and stars using fast wide lenses, post processing stacking techniques and sometimes a specialist equatorial mount (commonly known as a star tracker).
Tom's talk will centre around shooting great landscapes locally and how to get the most out of every opportunity.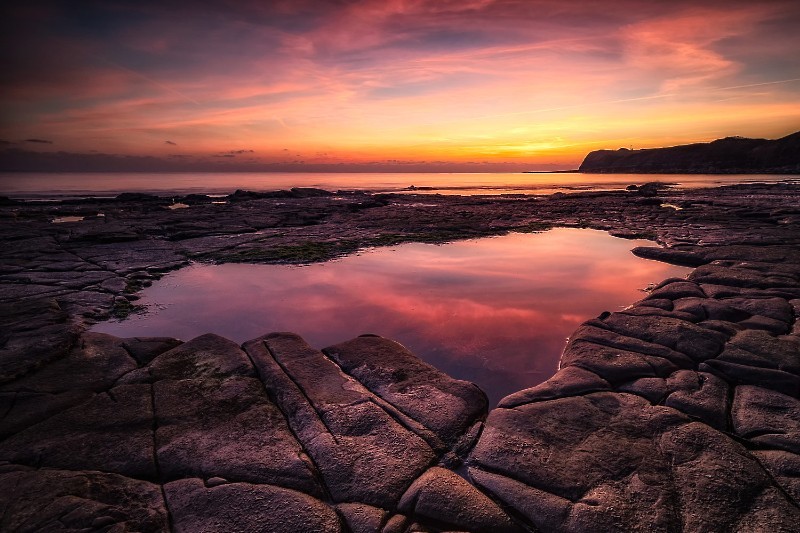 Olympus Community Session
Ok here we have the dynamic duo session, great friends @Wildmanrouse and Olympus guru Clare Harvey May. This is an Olympus community session, which builds on the family feel that the company has with all of you. You know all about @Wildmanrouse by now, here's a little about Clare in case you haven't met her yet (although we know a lot of you will have and will love her like we do!):
Clare Harvey May - Olympus
Clare is the Professional Photographer liaison and Master Trainer for Olympus UK. Many of you will have been helped by her somewhere in your Olympus journey.
She has been in the photographic trade for 36 years doing various roles including darkroom design, digital print management and sales of a range of photographic products. Her career has seen the change from analogue to digital and the photographic trade adapting to change over the years. She joined Olympus 7 years ago, because like the Remington Shaver guy, she loved the product so much! Her love for the OMD product range goes much deeper than a job, the innovation and customer service is second to none and she loves the company as it looks after its end users.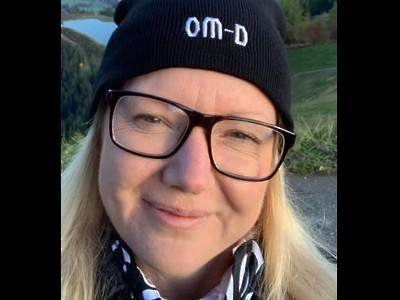 The session will be split into several parts:

1) Olympus Update - Get the lowdown from Clare and Andy on the latest products from Olympus and get to ask her those kit questions directly!
2) Competition - Yep everyone loves a competition and we have a great one for you. All delegates will be invited to submit an image for our competition before the conference (details will be sent in plenty of time). Clare and Andy will then pick their favourite 10 images and give them each a positive critique during our Community Session. Prizes to be announced later!
3) Expert Q&A - Ask Andy and Clare that pressing question that you've always wanted to ask about your kit, or about a project that you are trying to do for an award or just your photographic pleasure. They will do their best to answer!!
Day Plan
All presentations will be via the Zoom platform. You will need to install Zoom 5.0 on your laptop / computer...it's quick, seamless and free.
Don't worry if you are a bit challenged technically, we will send full instructions to you as we are very experienced now at running these events. So don't worry you are in good hands!
The presentations will be spread out during the day so there will be plenty of time for breaks in between. During all presentations you will have your video switched off and will be muted. At the end of each presentation you will be un-muted by the host and can switch your video's back on to say hi and ask any pressing questions. We will also have a CHAT function to allow you to all interact.
On your screen you will see the photographer speaking in a window, together with the host @Wildmanrouse and of course their amazing images shown full screen. @Wildmanrouse is there to ask questions where needed and to give more of a personal conversational feel to the event. As a professional photographer for over 20 years he knows what questions to ask to get those vital tips explained so that you can use them in your own photography.
It's easy and we will manage every aspect of it so don't worry, here's the rough running plan:
09:00 - Introduction and Welcome - Andy Rouse
09.15 - Session 1 - Andy Rouse

10.15 - Session 1 ends
10.30 - Session 2 - Geraint Radford
11.30 - Session 2 ends
12.00 - Session 3 - Petr Bambousek
13.00 - Session 3 ends, lunch
14.00 - Session 4 - Tom Ormerod
15.00 - Session 4 ends
15.15 - Session 5 - Mark Humpage
16.00 - Session 5 ends
16.15 - Community Session with Clare Harvey May and Andy Rouse
17.30 - Session and conference ends!
As we are on Zoom expect us to over run!!!
Now this is the itinerary as it stands and things change, so a few days before the event we will contact everyone with final details including the final agenda, which is different from the Final Countdown (cue 80's rock anthem and dodgy perm).
Conservation Donation
We know that you are all decent people and so we wanted the natural world to benefit from our e-Conference. So we chose our beneficiary this time to the Badger Trust.
The Badger Trust exists to promote and enhance the welfare, conservation and protection of badgers their setts, and their habitats. They are the leading voice for badgers and represent and support around 60 local voluntary badger groups and thousands of supporters and followers. The biggest threats to modern badgers are road traffic accidents, government sanctioned culling wildlife crimes, developments, and habitat loss. The work of the Badger Trust encompasses all of these threats and they are a great organisation to support.
We will be donating £5 from every delegate to the Badger Trust as both Olympus UK, Andy Rouse and all his presenting team are dedicated to preserving the natural world.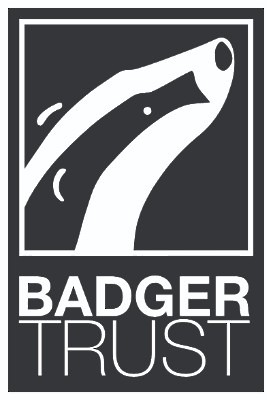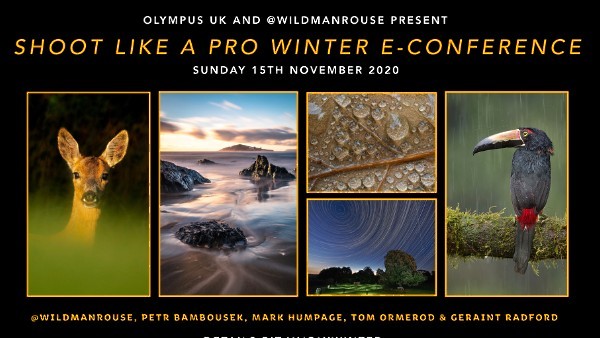 BUY YOUR TICKET HERE
So you wanna come? Great.
Tickets are only £69 for the day's entertainment, great value for what you are gonna get and the skill of our speakers.
It's the best £69 for your photography that you could possibly spend, a bargain that will help you nail you those pictures you really want and desire.
Q&A
Here are the answers to the most frequent questions that we expect you to ask, if you have anything else just click here to contact us.
Q. How can I ask a question if we are all muted?
A. Ah that's why the CHAT function is there on Zoom. It's the Zoom equivalent of a messaging system
It will be disabled during the presentations but at all other times it will be enabled so you can ask questions. Andy will be monitoring this and when he sees a question he will find whoever asked it on his display and un-Mute you so that you can ask it in person and get a response. It's VITAL that we do this as otherwise Zoom meetings can descend into chaos!!
Q. Will the sessions be recorded?
A. The sessions will be recorded and available to stream to all registered delegates a week after the conference. Please note that only the presenter sessions and the Community session will be recorded, no user images or names will appear in the recordings to protect your intellectual rights. Personal recording is strictly forbidden, as is distribution of the videos of the presentations.
Q. If I can't attend can I purchase the recording?
A. Yes you can. Once the delegates have their copies (see above) the recording will be available for purchase to anyone who did not attend and will be streamed via a free membership of the Wild Bunch platform.
Q. What will you be looking for with images for the competition?
A. First and foremost they obviously must be taken on the Olympus system!! We ask that you retain the EXIF of the submitted images so that the camera details can be checked, this will help us talk about them if selected. Please choose an image that you are really proud of. It must feature wildlife of some degree, but this can also involve pets too!! Only pick images that stand out from the crowd, but please do enter. Full details will be sent a month before the conference, it's gonna be fun!!!
Q. Do I need a good broadband connection?
A. If you can watch videos on YouTube or the web then your internet is well good enough for Zoom. We will not be showing movies as in our experience this does cause broadband issues. Before signing up to this event please ensure that you have a broadband connection as specified, we are not able to give refunds for any poor connection issues during the day. If your web drops out during a session or something comes up then don't worry, you will be able to sign back into the next session and will of course have the movie to catchup on.
Q. Can I access from my smartphone?
A. Of course but we don't recommend it. To get the full experience and see the images in all their glory you ideally need a laptop or better still connect the laptop to your TV! So please don't access the session by phone if you want the best experience.
Q. How safe and secure am I during the conference?
A. Your online security is of vital importance to us. All delegates will be required to authenticate their email address to Zoom before joining this conference. We will use a waiting room before entry. Our meeting address and password will be secret and only shared with registered delegates. During presentations all videos will be switched off and so will audio. When video is enabled before / after the session, our moderators will be monitoring all feeds and any inappropriate behaviour or language that they see will result in immediate removal of the user. So you will be as safe as we can make it and in any case, our Olympus community are a very friendly and polite bunch.
Subscribe to the ARWP newsletter
Get all the latest and exclusive news straight into your inbox