2015
I will look back on 2015 with mixed emotions. It started badly, with the sad loss of a dear friend, and ended on a high note with our beautiful baby Sabrina celebrating Christmas and New Year with us after all her health issues. In between, well there has been my life as a professional wildlife photographer, and I can certainly say that I have a very up and down year. I have become more creative though I think this year and rediscovered a buried passion for aviation. It's put the smile back on my face. Andy Rouse professional wildlife and aviation photographer has a nice ring to it!
The business has changed tremendously since I first started, it's not the competition that I have ever worried about (a client buys whatever picture they like no matter who it is from) but the obsessive nature of the business. It seems that to be a success in this business you need to dedicate your entire life to it, working incessantly for 7 days per week, and having little or no life outside of photography. I know several professional colleagues that most definitely operate like this but it's not for me. It's really important for me to work to live, not to live to work. I need a good social life, I need my friends and I need to have fun outside of photography, as that keeps me in balance. I need my photography to be fun too but in balance with the more important things in life. With a new baby, and one that has been tough due to her health issues, it's been a compromise that fortunately I have been able to make, giving up much of my business for the past 6 months to support her. I've become a dad first and a photographer second. It's a war that rages within me, as the very nature of my chosen career means I have to work away sometimes, which is not the best. But there are others in this world who are away from their families for far longer than I am, so I will shut up and just deal with it!
I don't need to pick up the camera every day or every week, when I do I want it to be because I am excited to do so. And that has certainly been my attitude in 2015, with only 2 foreign trips and a change in my philosophy to try to work more locally with decent people. So I've had nice photography projects with Chris and Kim, both keen amateurs and FotoBuzz members, whom I have helped along a little whilst sharing some great photography experiences. Collaboration, not something I am known for, but even this old leopard can change his spots.....
Wildlife Projects
As I've said it's been quite tough to get out and about this year so most of my wildlife activity was earlier in the year. In fact it started with a wonderful trip to India to get the next set of images for my second book on tigers. Entitled Generation Tiger it's a pictorial story of two sets of tigers families from young cubs to independence, and it's my first collaboration too, with the best Indian wildlife photographer Dicky Singh. We have shared all of my wonderful Ranthambhore tiger experiences together and his family have become special friends to me, there is always a buzz when I go there. So it's only natural to pool our skills to publish an incredible collection of tiger images. The trip was a toughie but yielded some great pictures, these being my favourites.....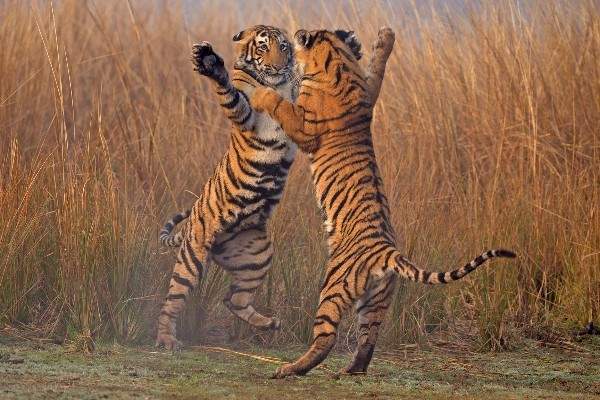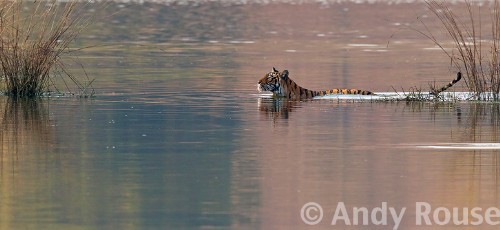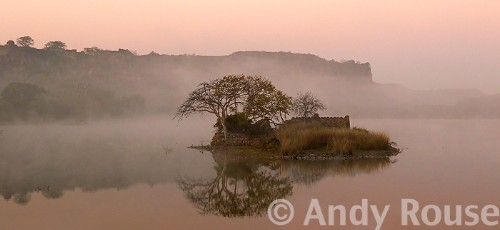 It was a tough trip due to the weather, it was foggy, but in the end we managed to get some more great images for the book. I will be returning to the furnace again this May and taking a few clients with me this time to complete the images that we need. I'm looking forward to it already!
After tigers I started a project in the UK, actually in my adopted home town of Cardiff, on Great Crested Grebes. It was a wonderful project as I witnessed the complete life cycle of the Grebes, worked in partnership with a great FotoBuzzer called Chris, inspired a lot of FotoBuzzers with my in depth Grebe tips and finally made a TV short for BBC Springwatch. For the latter it wasn't my idea but Chris Packham's, we have been friends for a long time and once he saw the images he was determined to showcase the project. Anyhow I could show a lot of images here but instead will just give you a taster...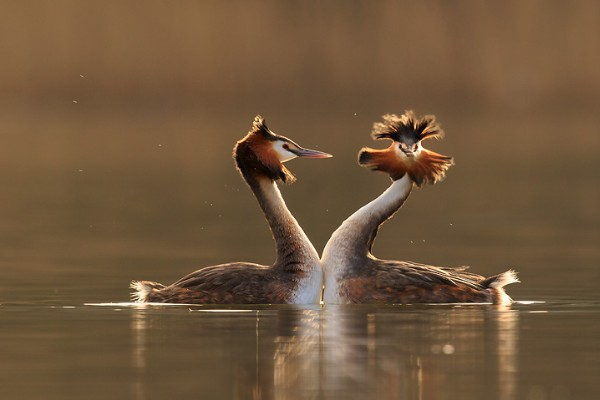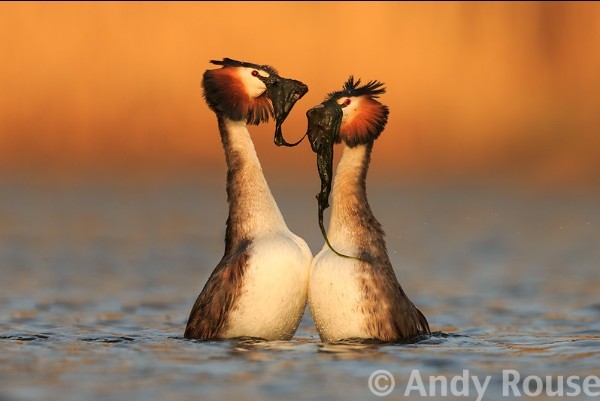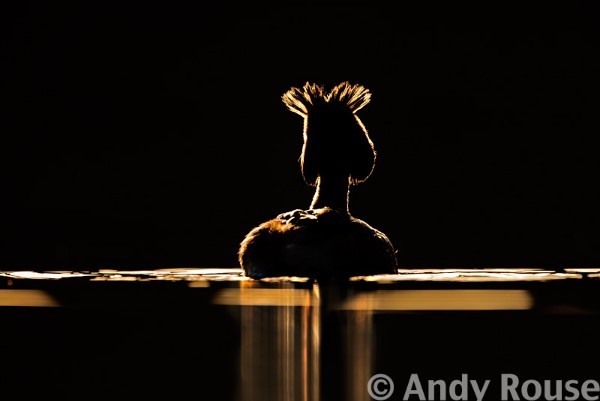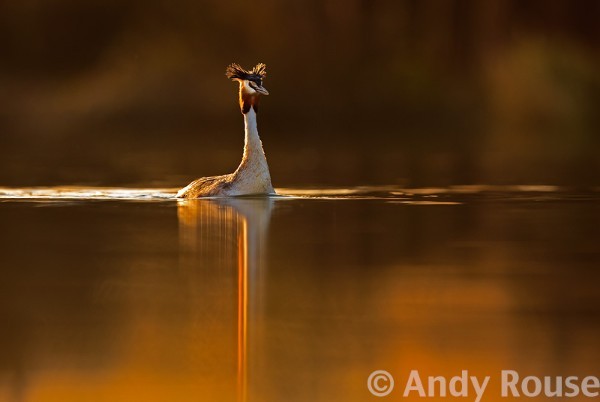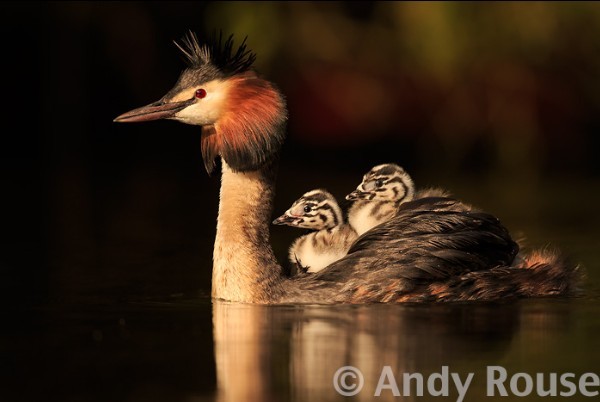 BBC Springwatch
Filming for Springwatch was tough as I had a very steep learning curve to produce movies that would look good on TV. The biggest hurdles were the need to learn to manually focus for the first time in my life and stopping myself from following the movement of the Grebes rather than let them move out of the frame.
Fortunately Canon loaned me a C300 movie camera, wow what a piece of kit. It was a lot to learn but fun too, I met a lot of nice people and the show was very well received.
So if you can bear it then click here to see the video nasty of the BBC Springwatch program!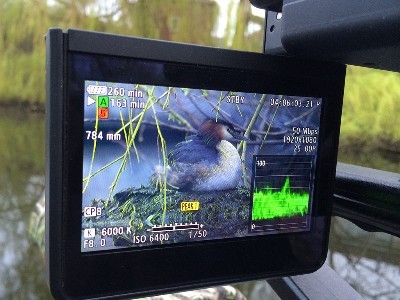 Certainly the Grebe project was my most complete of 2015. I have since started a very nice Fox project, done well with Mountain Hares and had a great two week safari to Kenya with clients. FotoBuzzers have followed my antics throughout with a lot of hints and tips too, here's a few favourite images: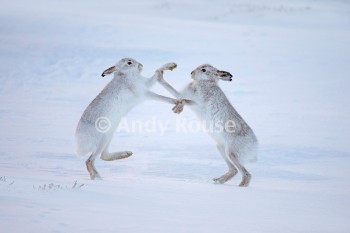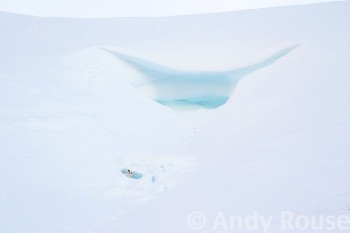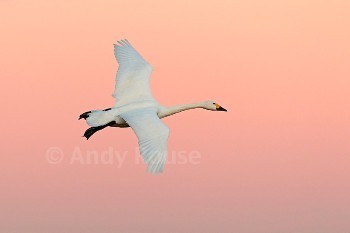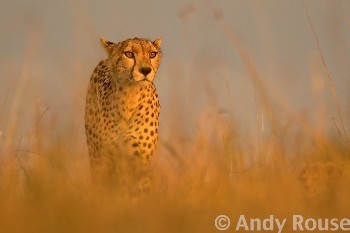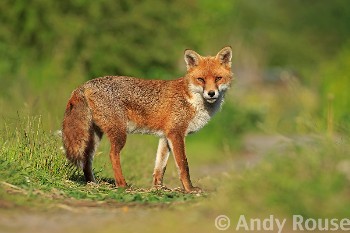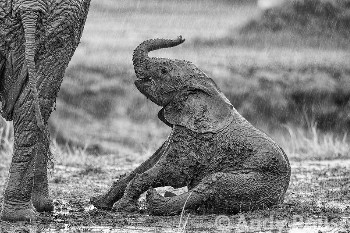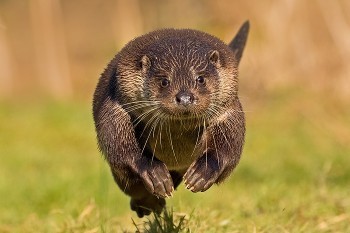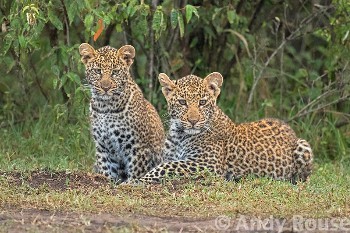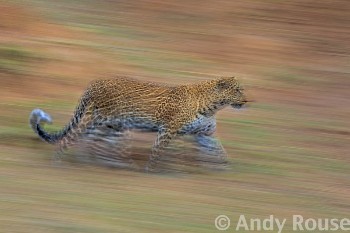 So what's this aviation all about?
You can blame professional photographer Nigel Blake and top Army photographer Jamie Peters for my new obsession! For a long while I have been enjoying other forms of photography outside wildlife as it's good to challenge yourself once in a while. I've always loved aviation since a kid but never thought I could do it again as I didn't know where to start. Nigel dragged me along to shoot some low level images and I went along as an assistant to Jamie on an airshow job. Couple that with my friend Russell's help with Apaches and my interest was well and truly triggered. I quickly realised that my wildlife skills, far from being a hindrance, transferred very well to aviation as it gave me a different view point from everyone else. That's important as I do not want to tread on anyone's toes as aviation is a very friendly genre and I have enjoyed making friends within it. It's become a real passion for me now and part of what I see myself doing for the future. The highlights of my aviation year have been the air to air sessions with the awesome Vulcan, beautiful Sea Vixen and the incredible WAHT Albatros WW1 fighter - thanks to Eric, Neil and Dick for those! So take a look at some images anyway.....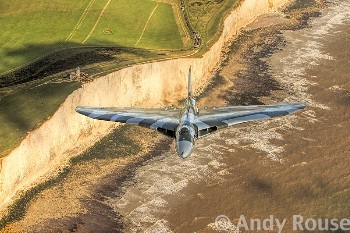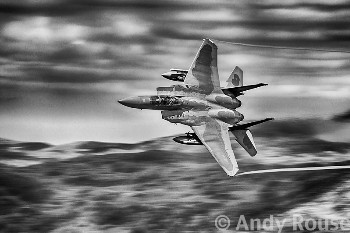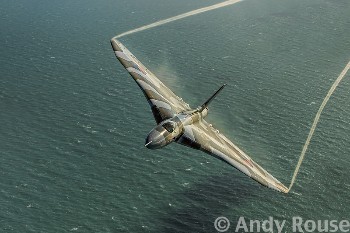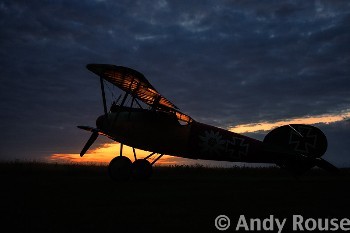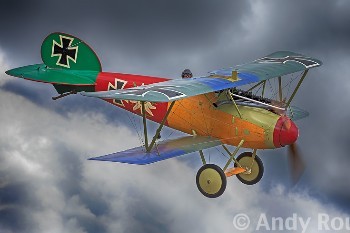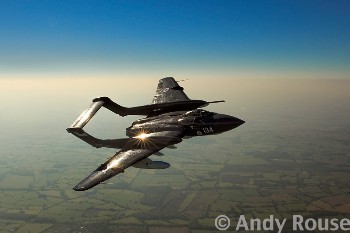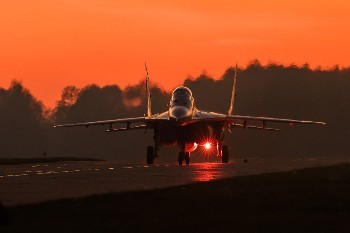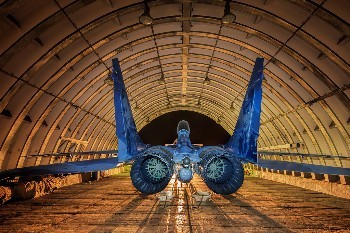 Of course this is just a small selection, you can see far more in my new website aviation galleries. As well as the opportunities in the UK I am also honoured to be working with the Polish Air Force and specifically the Mig 29's, so thanks to Maciej, Iceman and Adrian BC for making me so welcome and being so supportive of my "different" work! It's also really cool to be involved with the wonderful Sea Vixen too, somehow I have ended up on the Advisory Team for her and it's such an inspiration to be involved with such a motivated and talented group of people. So aviation is here to stay with me, of course my wildlife eye means I am taking images that are different from the norm but that's fine by me! Making money from my images, well that is a challenge as I am starting at the bottom but in 6 months of trying I have made good money and enjoyed doing it so that's fine by me.
Watch this space for more news!
2015 Highlights
Well apart from the obvious, the ever cuddly Sabrina, there have been a few highlights of 2015. Top of the wildlife list must be watching the baby elephant in the mud that was featured in a recent Daily Mail article of mine. It was awesome to see the little chap having fun; photographing with a smile on my face is always a good thing. For aviation, well it must be the time spent in Poland working with the Mig 29's, to be so close and have such a good relationship with the pilots and Maciej has really made it special. In January I spent a special few days in Hong Kong, hosting seminars with Canon HK for their photographers, I always feel so welcome there and at home in the city, hopefully will be returning soon.
There is one highlight that may surprise you. It's not about taking pictures or making sales. It's about inspiring others to push their photography forward. This year on FotoBuzz we have seen a tremendous rise in the standard of photography, both being submitted to the Critique Forum and entered into the regular FotoMission. FotoBuzz continues to inspire AJ and myself to produce great training for the community members as we have seen their photography really go from strength to strength.
Member Tom Dullage has written an excellent BLOG about his year on FotoBuzz, click here to read it as it's great!
We will always be an educational community, our mantra is to help our members get better images by expanding their knowledge and giving them a safe, friendly community in which to share and improve. With two successful conferences and a host of London Night workshops with the great Nigel Blake it's been a successful year for FotoBuzz. Member Adrian wrote a great BLOG about his night images of London, click here to check it out. Here's a mad group of FotoBuzzers from a social meetup last year.....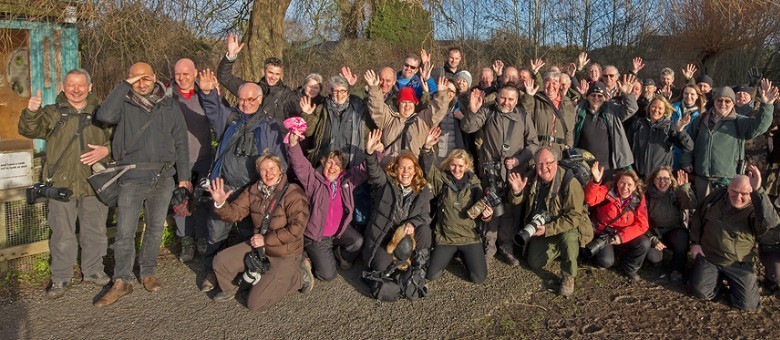 My favourite moment though is probably raising £3000 for the Aerobility charity through the sale of my limited edition prints. Aerobility is a registered charity offering disabled people, without exception, the opportunity to fly and participate in aviation based activities. Aerobility removes barriers and offers disabled people a real sense of achievement and life changing freedom. Every year they hold a charity ball and I donated several large limited edition prints for auction, with all the proceeds going to the charities great work. Since this was an auction where no one knew who I was it was great that the prints sold for this amount of money, as it meant that they were bought on their appeal alone. Anyway all three are available on my online print store.....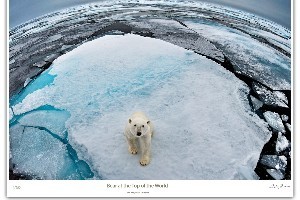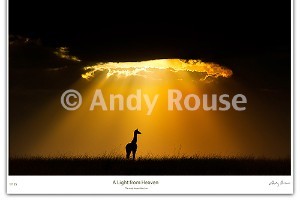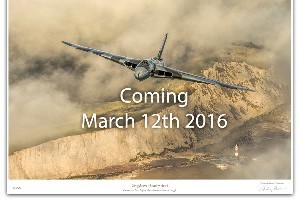 Kit
I will keep this bit short as you know that I'm a Canon Explorer! This year my kit bag has contained not only the 1DX but the excellent 7D2 as well. New lenses have included the 100-400, the all new 11-24 plus the 18-135 for the 7D2. I used the 7D2 for videoing too, alongside the C300. UniqBall I use all the time, it has revolutionised my support photography and eliminated my dodgy horizons and water flowing out of shots. Processing wise I have started to use Canon's DPP as the latest version produces kick ass conversions. Oh I bought a new MAC too, one of those new Desktops that looks like a waste bin and is so powerful, got a 27" self calibrating Apple screen too. Raids are still Thunderbolt Pegasus. Hair still non existent.
Ever onwards into 2016
2016 promises much as I am working on some cool projects already. There will be two books from me, the aforementioned tigers and a handbook on how to be a good photographer. Plus of course the usual workshops and expeditions, you can find details of this on this new website. My main forays with wildlife will be on my exotic travels (Rwanda, Svalbard, Masai Mara, Madagascar, Finland and India), as when I am at home I will want to be dad first and foremost. It's that work life balance again. Aviation well that will be full on with lots of projects underway and hopefully some good air to air opportunities.
One area I am really putting a lot of effort into is my online print store. I have always sold a lot of prints from the old store, this one is fresh and new with a lot of stunning images for the home or office. I will be adding to it all the time. I made the decision early on to concentrate on high class fine art prints rather than much cheaper photographic prints, as I think if you are spending 70 quid or more you want something that will last and is special.
The charity section of the print store is something I am very proud of and already there are editions that benefit lion and tiger conservation plus heritage WW1 aircraft too. This is an area that I will be adding to in the very near future, expect to see a much greater aviation collection and lots more wildlife charities involved. It's a nice way of raising funds for them as I don't have to give away my profits, I want to.
You can see here one of the fund raising prints, this one for Panthera's Project Leonardo Lion programs. Limited, beautiful and doing good.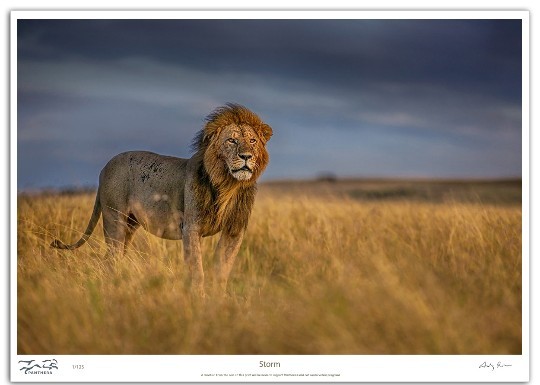 So that's that. A quick review of 2015 and a look forward into 2016. I hope that you have enjoyed this, please take some time to check out the new website and I will be in touch soon!
id=18
Subscribe to the ARWP newsletter
Get all the latest and exclusive news straight into your inbox