The 5.15 BLOG Friday 29th March 2019
After a small absence, the popular 5:15 BLOG is back. Packed with some fun stuff, suitable for photographers no matter what their system and with a little surprise at the end as a special treat for those who read this newsletter and wanna travel to see tigers with us...
Week Gone By - Back to British
I always get accused of being "just" a travel wildlife photographer as I'm always seen posting pictures of exotic animals. Yep it's a fair one, with my travel schedule it means that time at home is spent processing and with family and I did not have the time for UK stuff. But I love photographing my local wildlife and now have just started to change my whole workflow and ethos to make time for more local photography. So this week I've been out and about a little and have some nice results...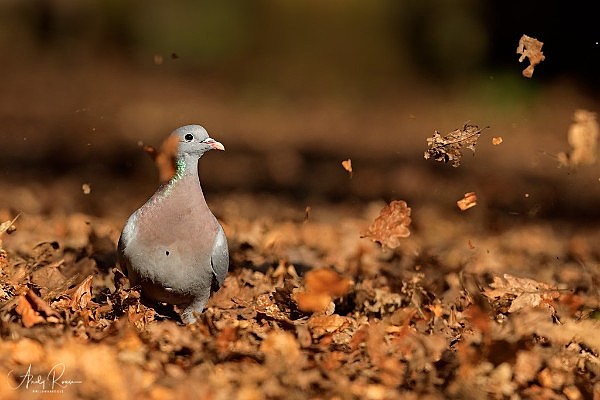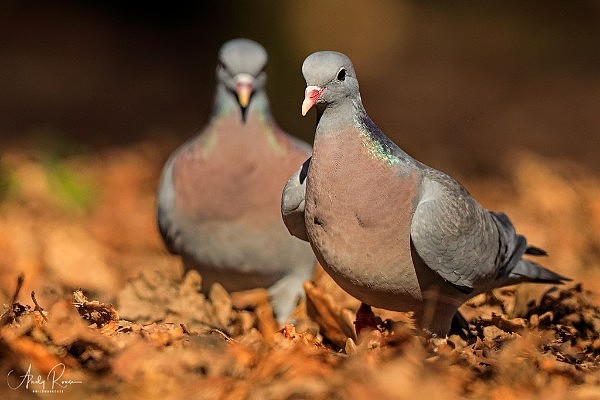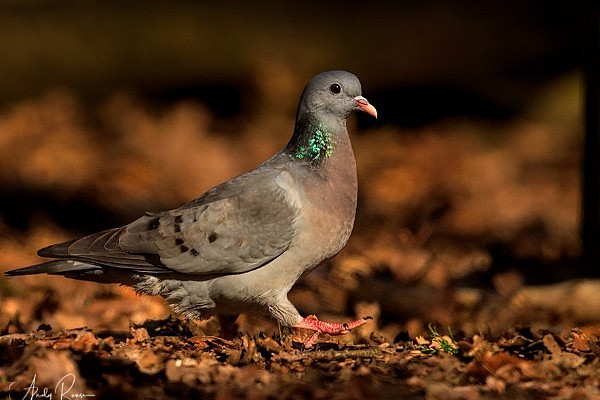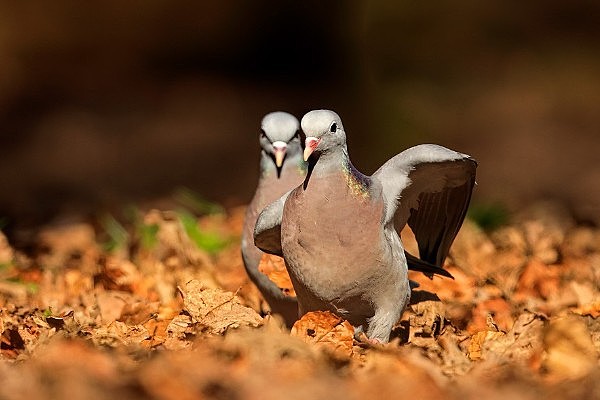 Stock Doves may not seem the Rousey kind of thing but they are so beautiful and often ignored. That streak of green is intense! As always I photographed them in my own style, using a fixed 500mm lens, a low angle and an aperture of no more than f4 to keep the background out of focus. This does limit the depth of field on the dove, so I only shot when it was parallel, or in the case of the courting couple when I wanted to use diffuse focus. I know they are not exactly award winning but that doesn't matter to me at all anymore, I'm sick and tired of chasing awards and want to simply enjoy what I do again...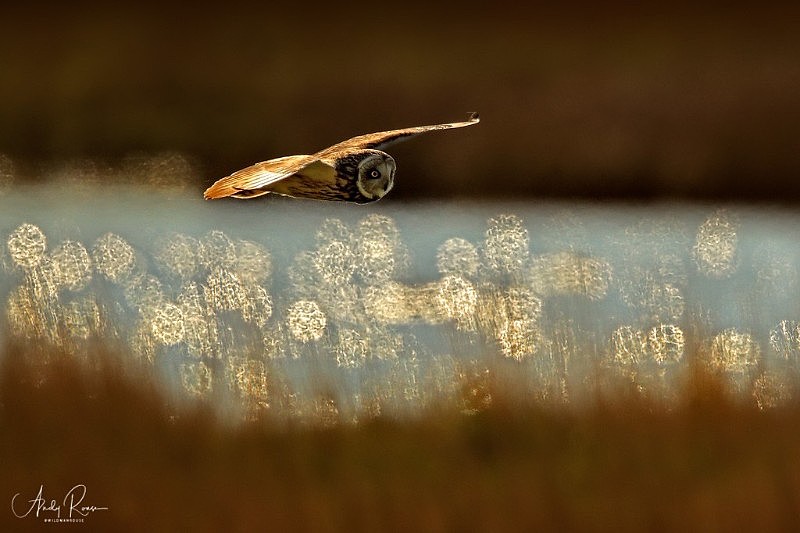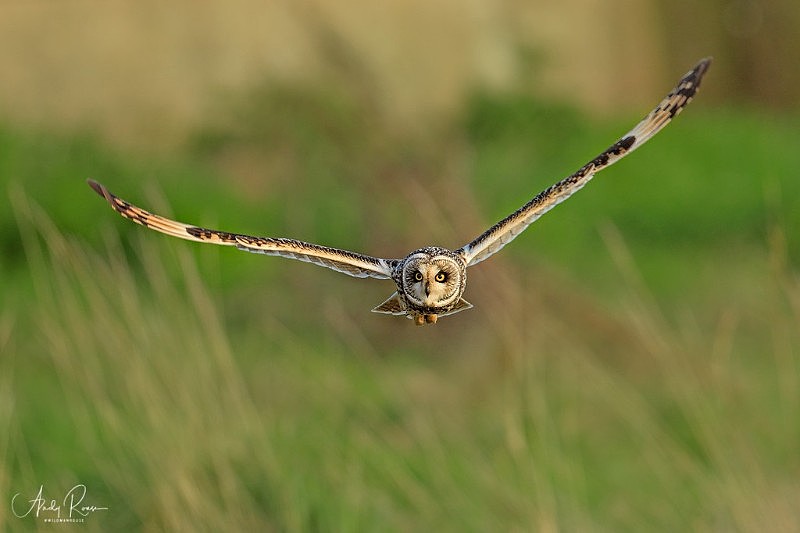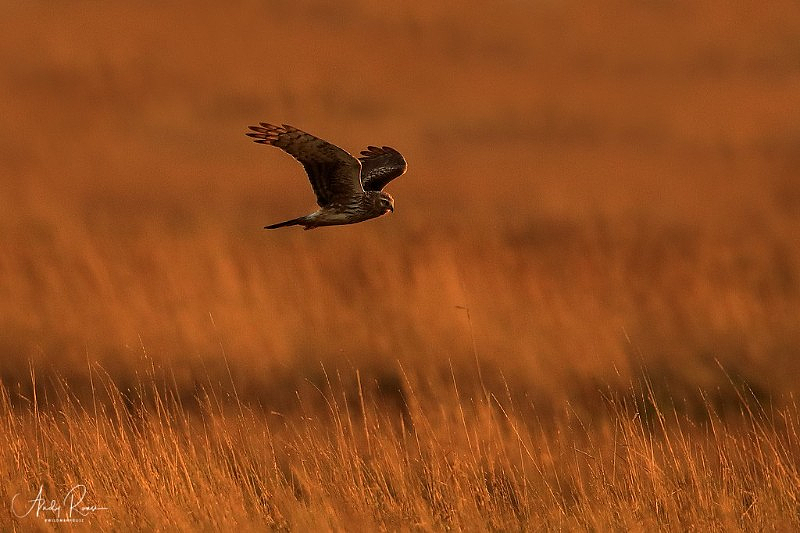 I've always loved working with short eared owls and have taken some corkers over the years. But this week I've been out with them right at the end of their season. It's actually been a lot of fun, yes the owls are awesome to watch, but it was a very social time too. As always I was with "The Squid" but also I wanna say thanks to all present who joined in good banter without any of the gear crap that I get so tired of - for the record yesterday Canon, Nikon, Sony and Fuji photographers all mixed and had fun without any gear comments at all! Oh and the final image shows a female Hen Harrier in very late light, the first image of one that I have actually taken worth showing. As always I want to include the habitat and have something a little different from the norm. Remember it's not enough for me to just get a picture of the species, for me it's gotta say something.
Interesting when I was processing these I found this one from a few years ago that has never been processed!! I know what a muppet!!! Anyway here for you to enjoy and this is the kind of photography I want to get back to this Summer. Now if only I could find some hares....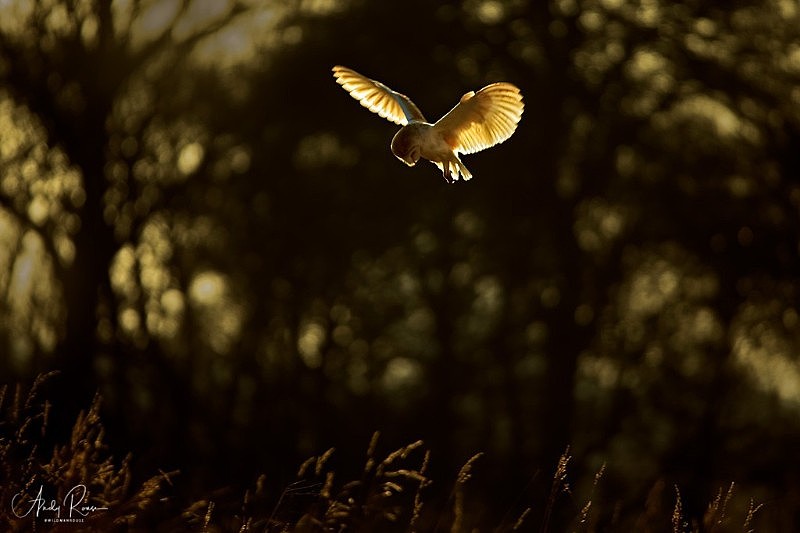 Good Cause Shout Out
Alright we have two here, one wildlife and one not but equally important:
Gentleshaw Wildlife Sanctuary fire - Last week this lovely little wildlife sanctuary suffered a fire that heartbreakingly took some of it's long term residents away from us. Since then the centre has been inundated with offers of help and a Gofundme page has been setup to help them rebuild. I put this out on my Facebook Fan Page and here's the link again if you would like it - here
Isla's Fight Noor Book Sale - Brave little Isla Caton has been fighting an awful cancer. West Ham fans have been working really tirelessly to raise funds for her treatment and so far it's over £450,000, which is staggering. She's just been announced as cancer free, which is great news but only the start of the journey for her. So to support this we have a special sale of our Noor book, it's reduced to £30 and we are donating £25 of this to the fund which is all of the profits for the book. The sale will run until this Sunday night and here is the direct store link - here. You can find more details on there about brave Isla too.
Instagram Image of the Week @wildmanrouse
The most successful image of the week on Instagram was this one: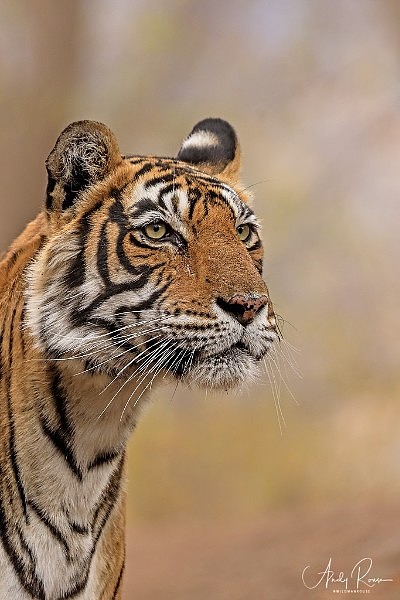 It's Noor and I was so excited to see her on the last trip as she's been very elusive lately. The light was rubbish so I exposed quite bright to compensate. For portraits a cloudy day is actually quite good as it flattens the image, removes annoying highlights and brings out the detail especially the eyes. Taken with a 500mm lens, iso 800, f11 @ 1/125th and all that.
Sensor Cleaning and Service
Today I needed my sensors cleaning in a rush, I looked up Lehmanns on the tinternet and took both cameras in. They did an excellent job whilst I waited, the technicians were superb, checking stuff with me all along the way. They do CPS and NPS service too and camera / lens calibration.
So don't try to clean an expensive sensor yourself, really it's not worth the stress and can so easily go wrong. Give it to the experts, these guys seemed very good to me anyway for anyone in the Midlands.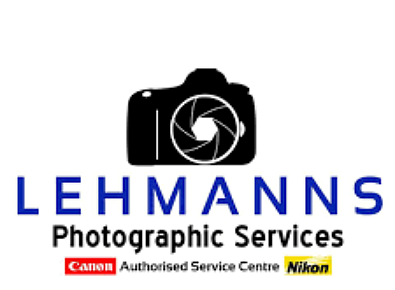 Tiger Tours
For years our tiger tours to Ranthambhore have been booked out literally as they were announced. Over the past week we have opened up two of our newest Winter tours and gradually they have booked up all week. So we have one place left on each one, links below, Spring 2020 announced soon...
Winter Ranthambhore - November 2019 - Click Here
Atmospheric Ranthambhore - January 2020 - Click Here

Come and see why we are the best team at what we do!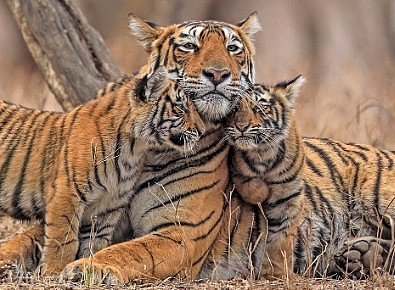 The Week Ahead
A bit more UK photography but mainly building two new web businesses that you will be seeing soon and no doubt that will appeal to some of you. So that's all hope you enjoyed and have a lovely weekend whatever you are doing.
id=106
Subscribe to the ARWP newsletter
Get all the latest and exclusive news straight into your inbox