Atmospheric and Moody tigers
This Summer we ran two extra photography workshops in Ranthambhore, especially to photograph Arrowhead and her new cubs. After the success of the Spring tours we expected a lot...but unfortunately Arrowhead had other ideas. She has become quite elusive with the cubs, when she shows she shows very well and it's awesome, but this only happens now once per week at best. Whilst both groups did have encounters with the cubs we were forced to use our knowledge and experience to work with the other tigers that we know and love. Now I have photographed tigers in every situation there could be and this time I was determined to have a slightly better focus...so I decided to try more atmospheric images as this was something lacking in my collection. So here's a few of the results: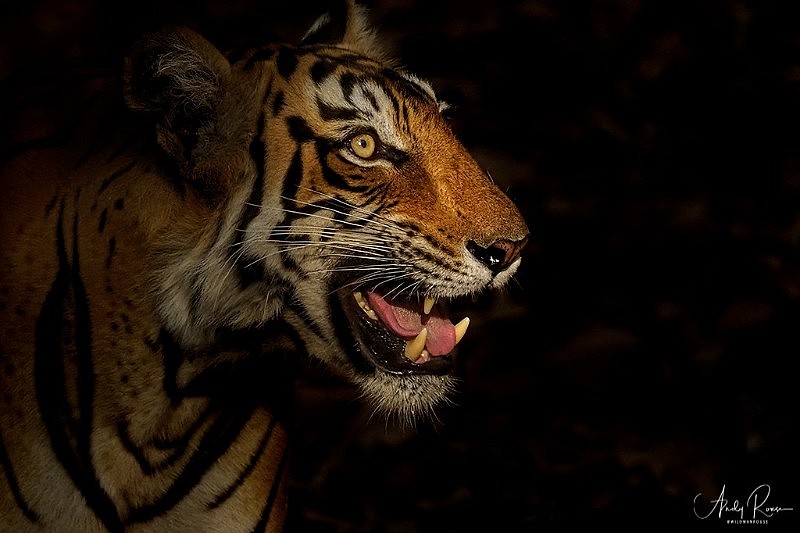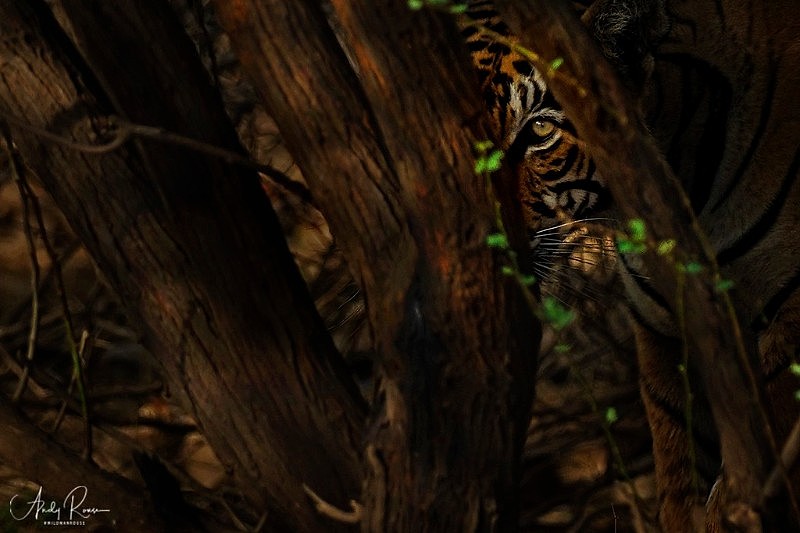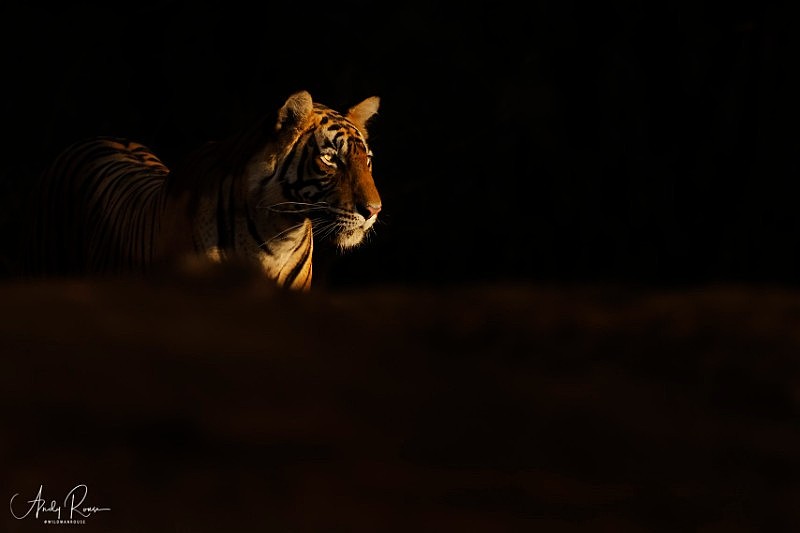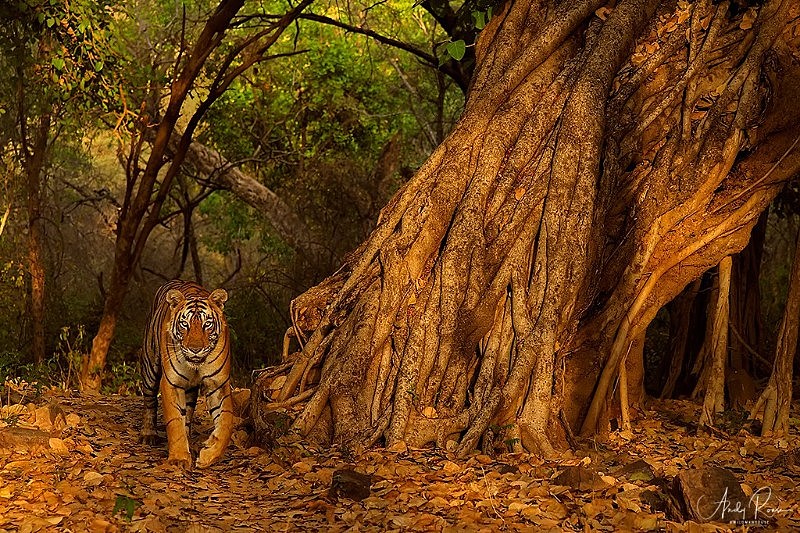 Now these have all been created "in-camera" by using the Olympus E-M1X and a little 2 minutes of Photoshop after. I saw the light potential each time and either waited for the tiger to move through it, or positioned our vehicle to get the best chance. As a traditional photographer I want to get the image right in camera, or as close as it can be to my vision of the image. Therefore I strive very very hard to expose any image correctly, i.e. in order to convey the message I want, rather than just blasting and hoping software can fix it. I think that this is an important lesson for any photographer - get it right in camera first and foremost, use software for the final correction.
This is especially important for anyone considering mirrorless and even more so the Olympus M43 system. I've heard a lot of pixel pushers saying how the files are so noisy and bad quality. Well I am sorry spec lovers but in my experience so far they aren't that different from full frame. Yes they have their limitations in awful light, and to be honest that's not an issue for me as I don't intend to shoot piss poor images in bad light! The only issues you will ever have with any noise is if you stuff up the exposure and have to brighten by 2 stops or more...so the lesson is don't stuff up the exposure! I know you might think that's arrogant for me to say but with mirrorless you have the tools given to you to make sure you don't! With the E-M1X I get a lovely little histogram in the bottom of the EVF, so I can easily adjust the exposure to be as I want it. That could be darkened by -2 stops as well of course, not just the "perfect" daylight exposure. So shooting with a mirrorless camera makes it damn near impossible to stuff the exposure up!!!
A Mini 600mm
As I have said throughout I am not an Olympus Ambassador but I want to always tell you things that might be useful. One of the advantages I felt that I had this time in India was my 300 cum 600mm lens. It's so light and portable that I can use it in positions that I never would have been able to before, like this shot of me standing up. Of course I could use the big old glass but it's tough to keep stable, the sensor based stabilisation of the Olympus makes it rock stable. You can see the image that I shot with it here to the right.
It's made a real difference to so much of my photography over the past month or so, proof that biggest isn't always best. I now have a Lumix / Leica 100-400 on test, which becomes a 200-800 on the E-M1X, and so far the quality has been ace. It certainly gives me so many more options for flexibility with no downsides that I can see so far.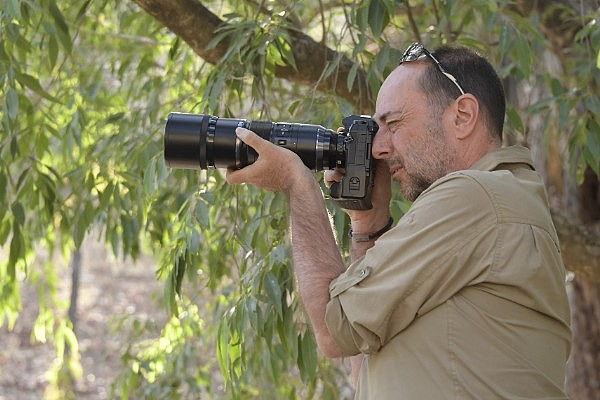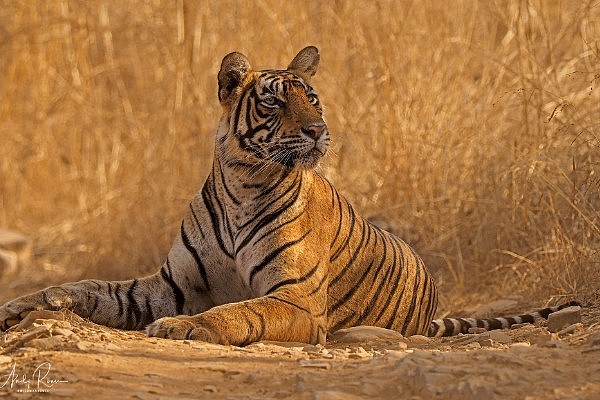 And finally just to round off I should say that Ranthambhore is more than just tigers, my atmospheric desires leant themselves to the other wildlife too...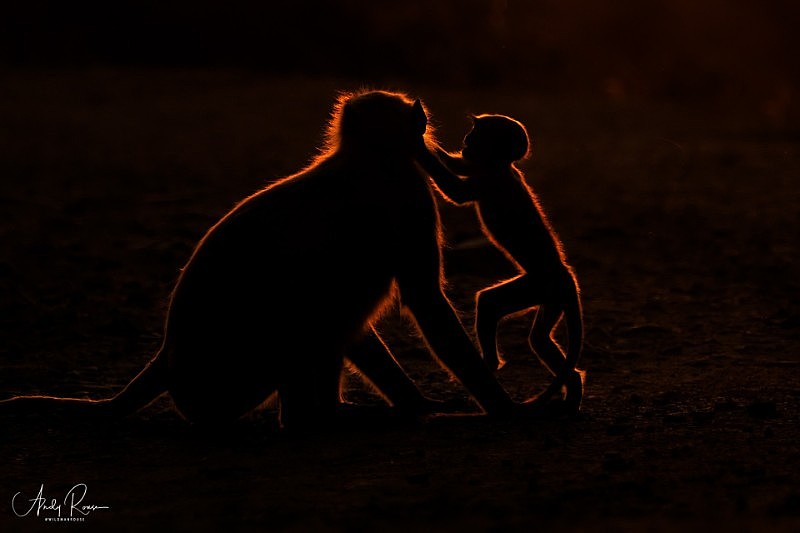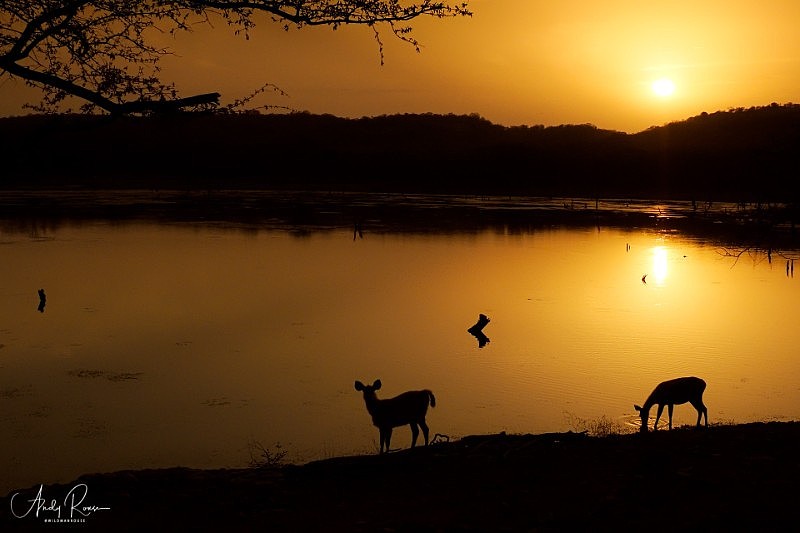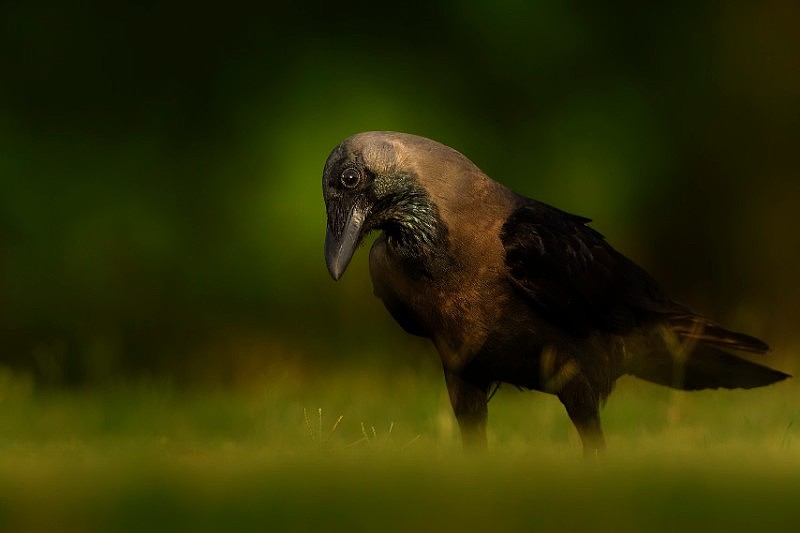 Ok that's enough for today, hope you enjoyed the tigers. This past week I have been shooting hard with the Olympus system on some subjects local to home. This has pushed the system to it's limits and allowed me to do some high ISO work as well upto 6400. More on that next time or you can follow me on Instgram @ wildmanrouse to see daily updates. Now a couple of extra bits....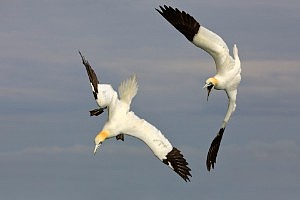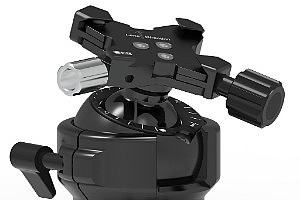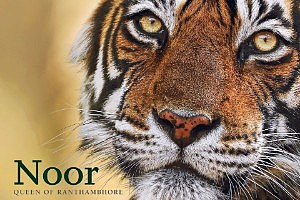 id=113
Subscribe to the ARWP newsletter
Get all the latest and exclusive news straight into your inbox